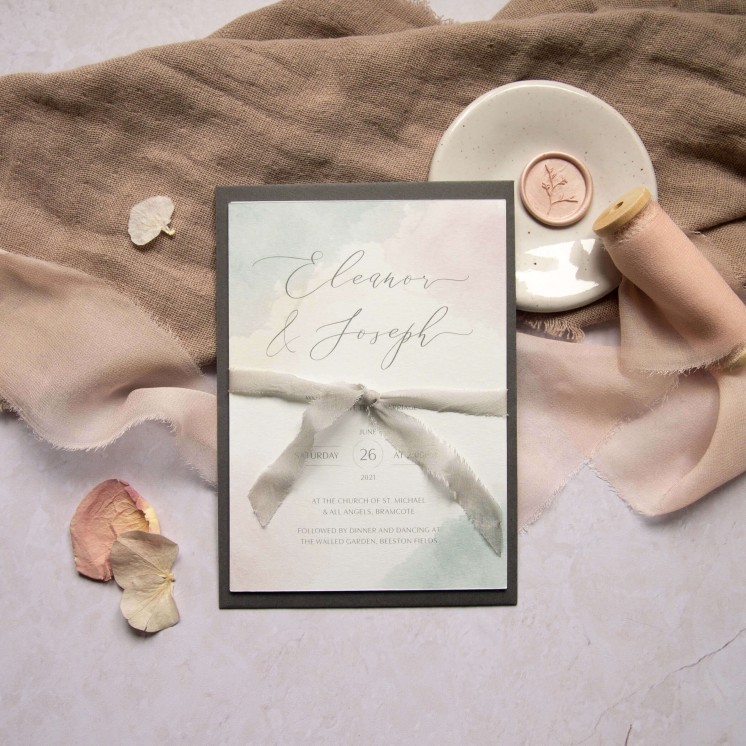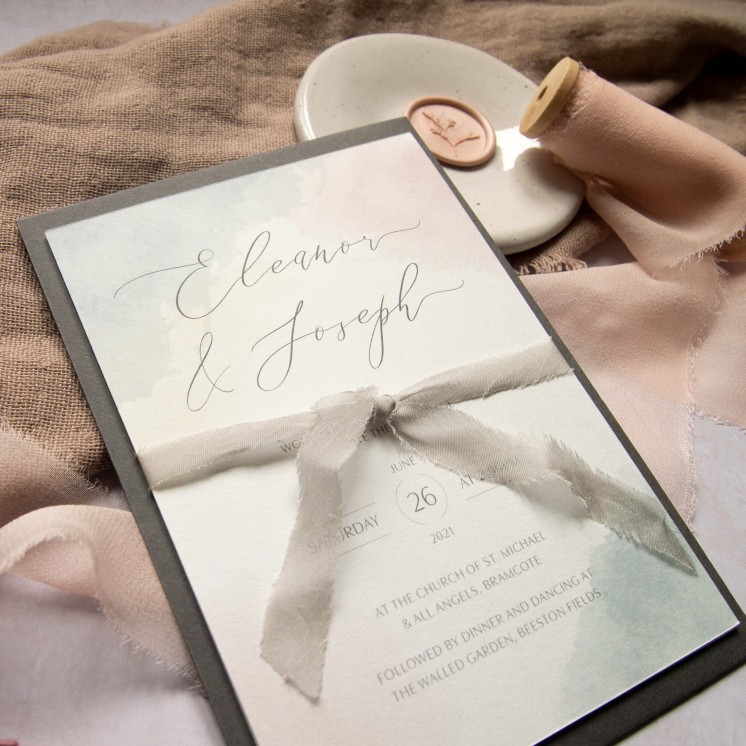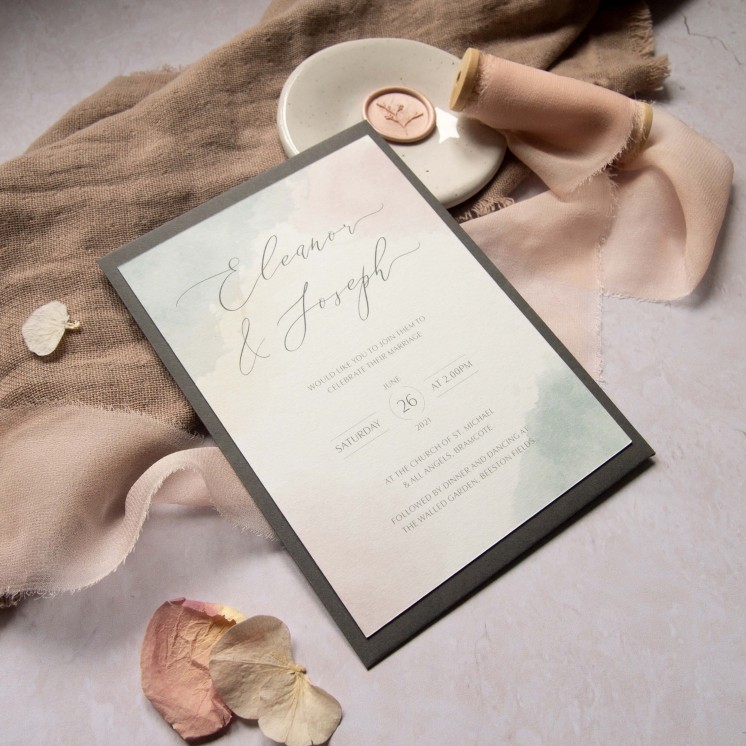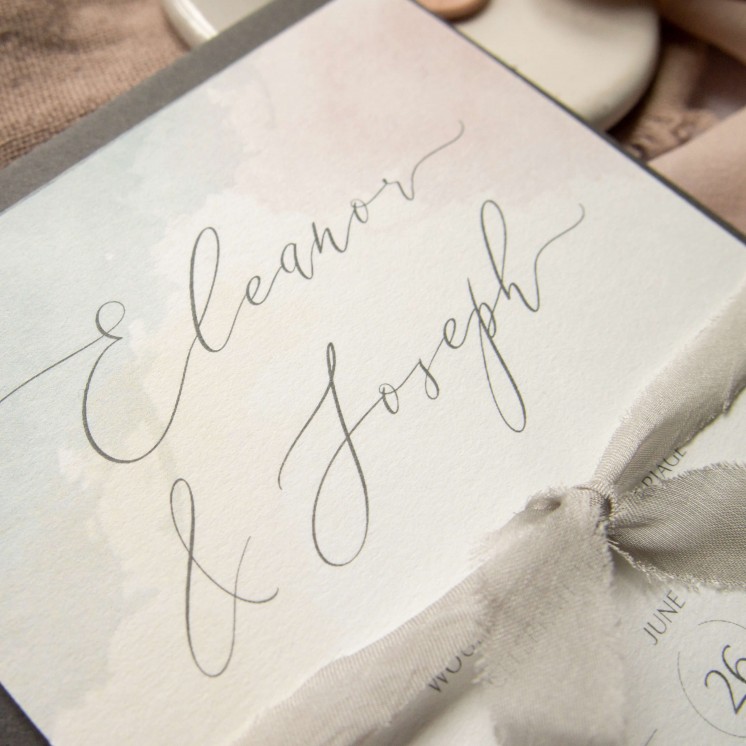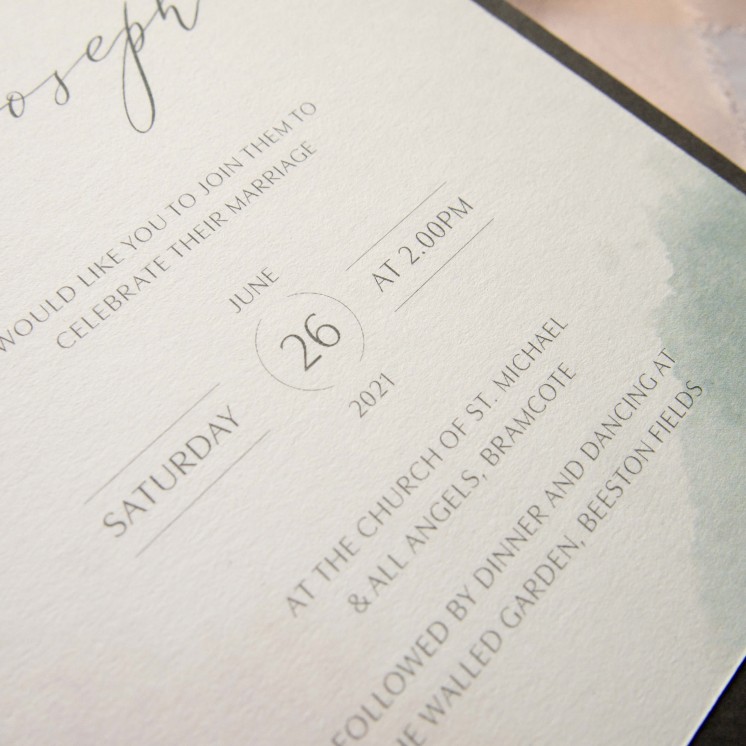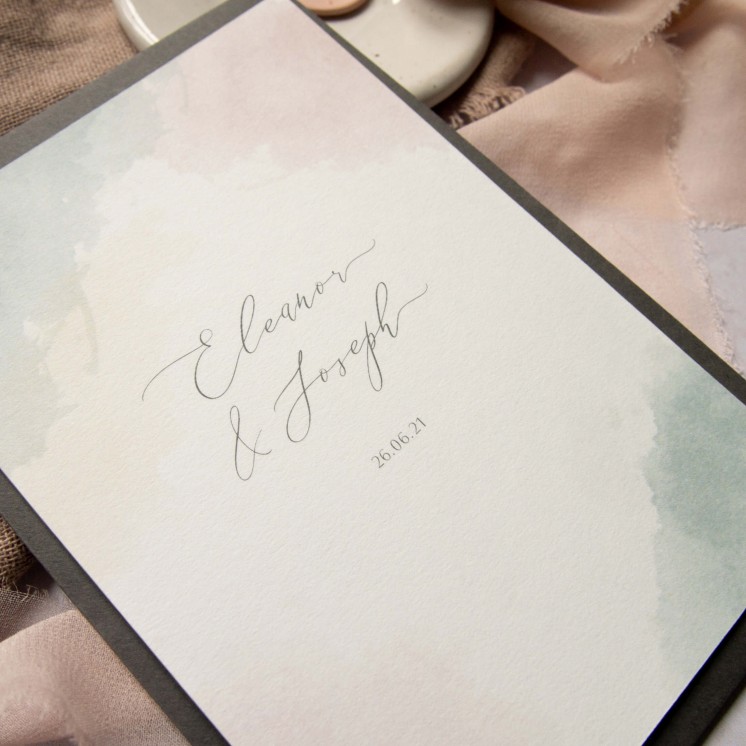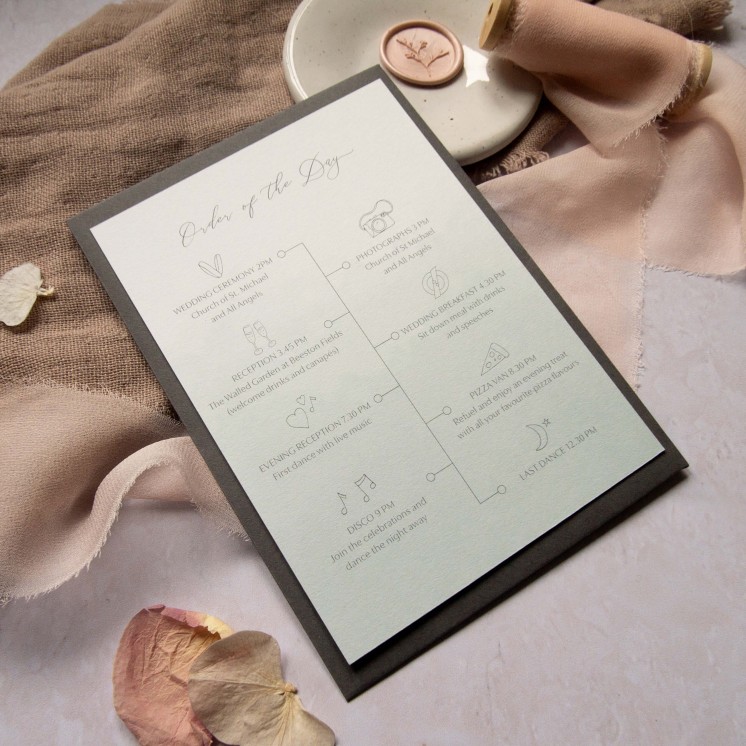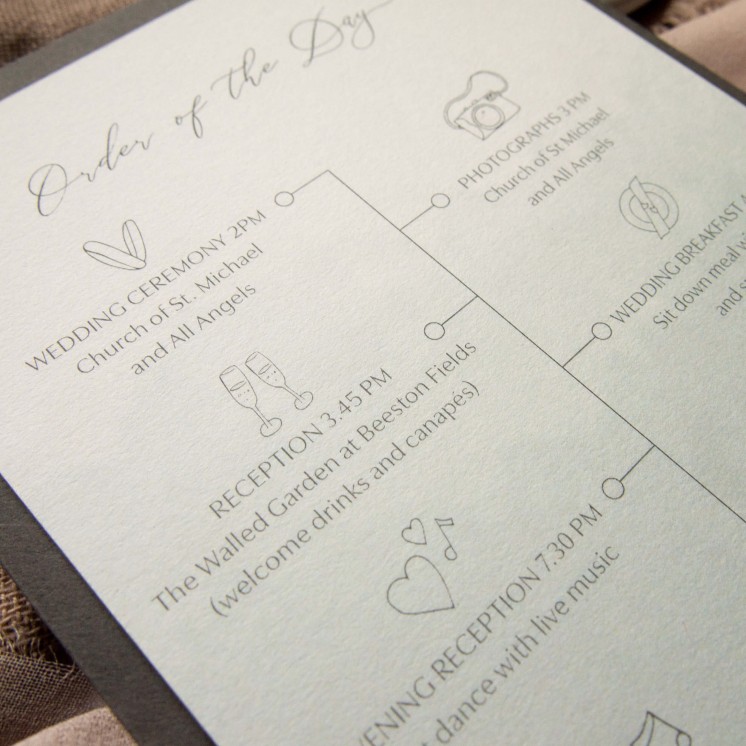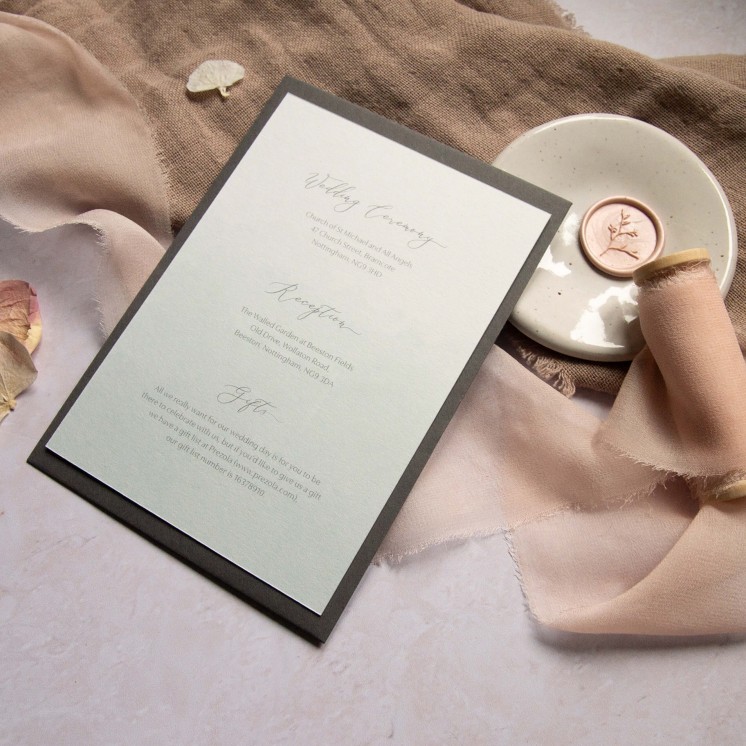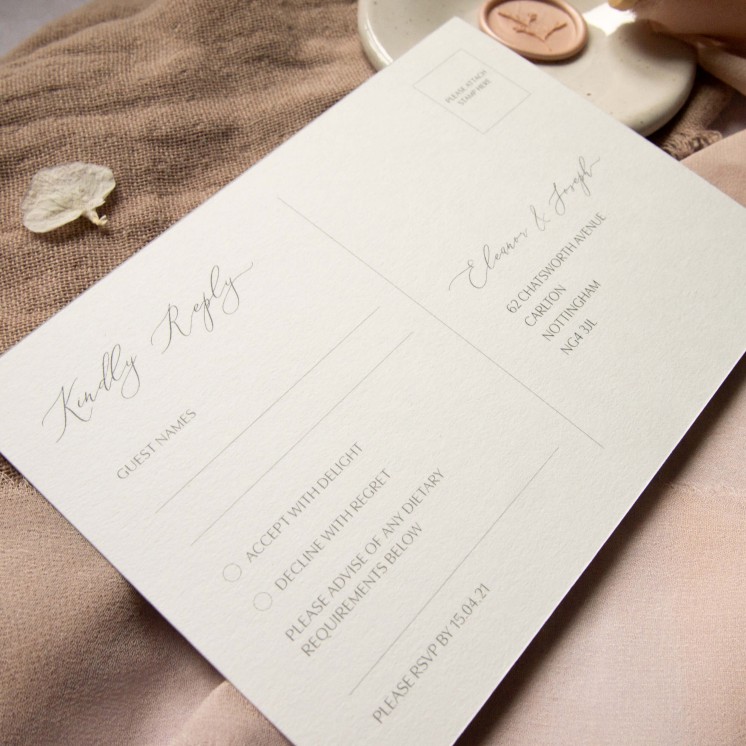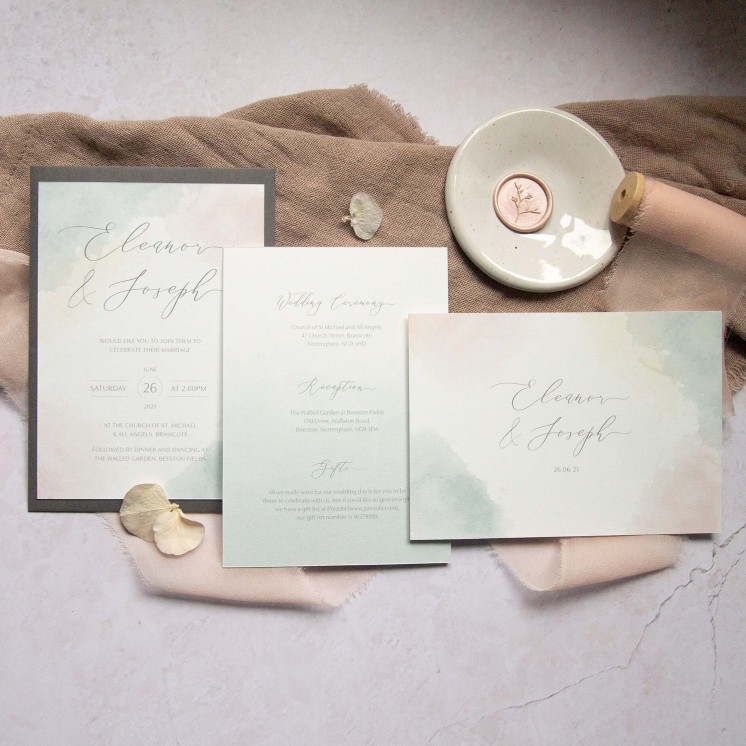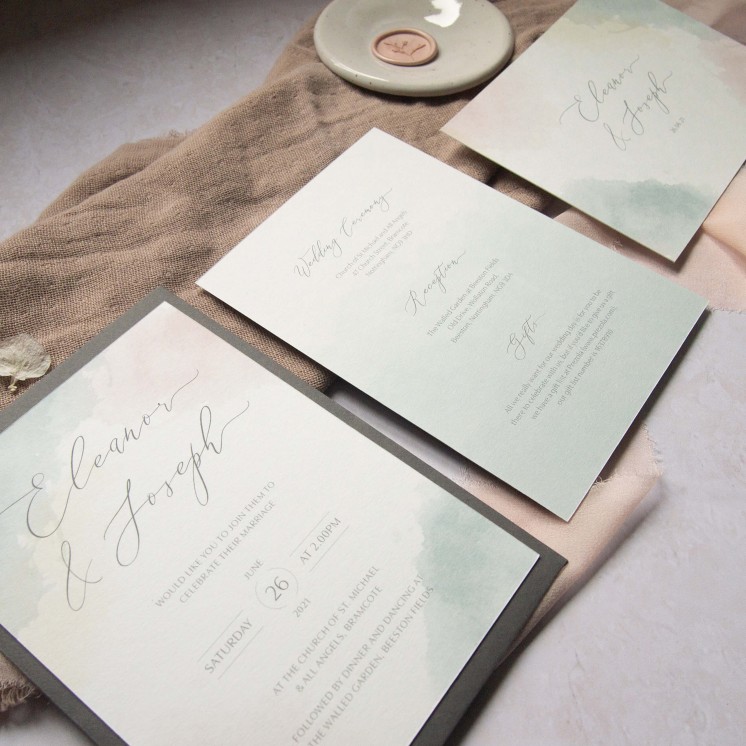 Elegant wedding invitation lightly painted with a watercolour blush of colour, perfect for a romantic whimsical wedding. Printed on soft cotton paper and bound together by a hand-dyed silk ribbon.
Digitally printed onto a luxurious 350gsm off-white cotton, partially recycled card, and bound together by hand-dyed silk ribbon. Supplied with a heavyweight luxury envelope. This is a double-sided design and available in the following items;
A7 Save the date (single card)
A6 Day invitation (inc envelope)
A6 Evening invitation (inc envelope)
A6 Information card (optional map +£25)
A6 RSVP postcard
Bound with hand-dyed silk ribbon
On the day items
All invitations and RSVP cards come with a luxury heavyweight envelope as standard. If you would prefer a different envelope colour please let me know (this may occur an additional cost).
Printed on FSC certified papers, made from 20% recycled, 15% cotton fibres. All paper items are fully recyclable. Please view our Environmental Policy for more information.
Javascript needs to be enabled to order a sample.
Wedding Investment £225 +
(Based on a minimum quantity of 25, see price guide for more details)
Standard Day Dreaming includes
A6 Invitation (including envelope)
A6 Information card
A6 RSVP postcard
Hand-dyed silk ribbon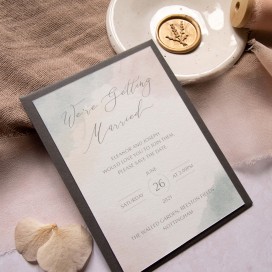 SAVE THE DATE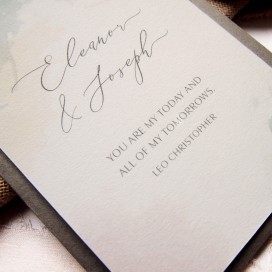 SAVE THE DATE QUOTE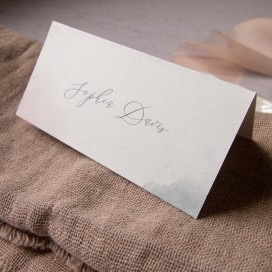 PLACE NAME