Love Letters
Minimalist | Simple | Modern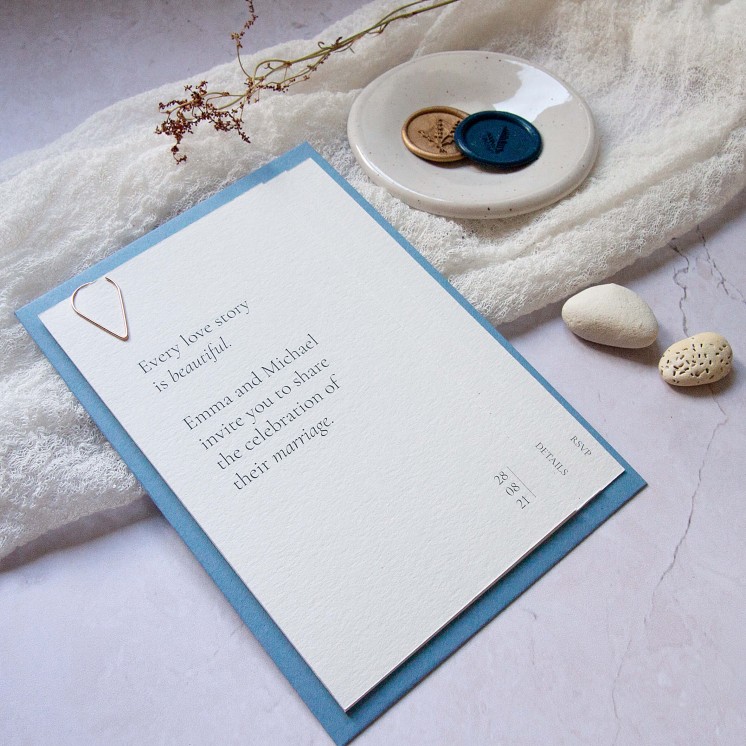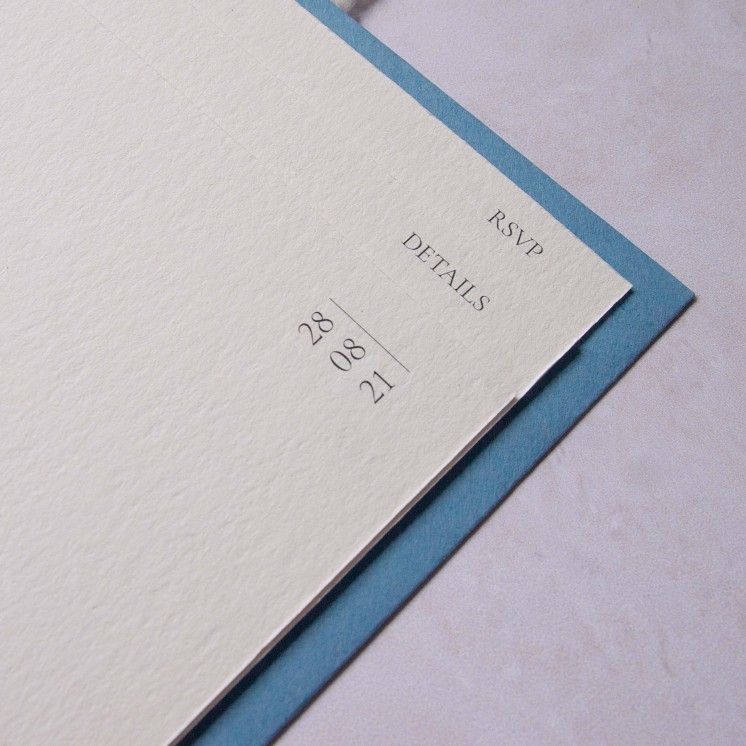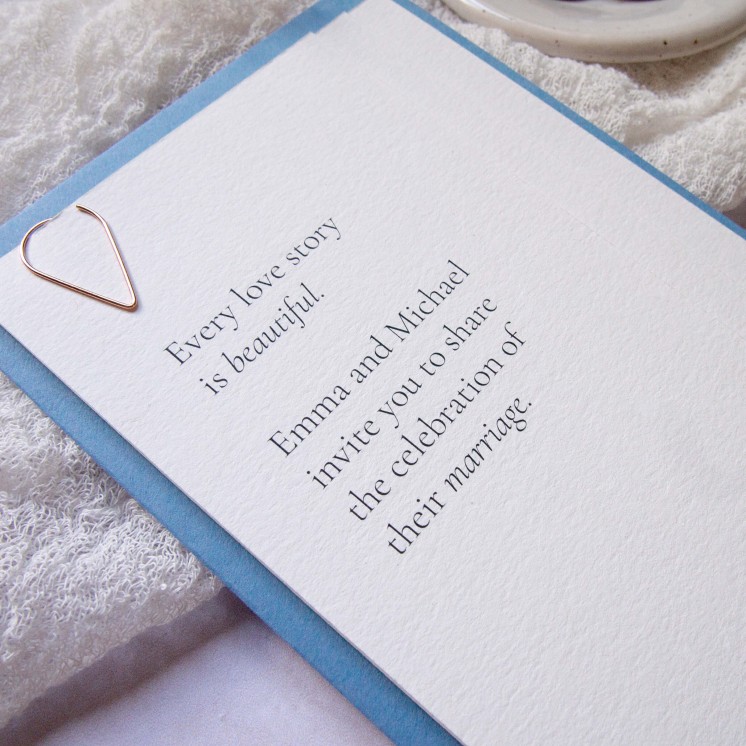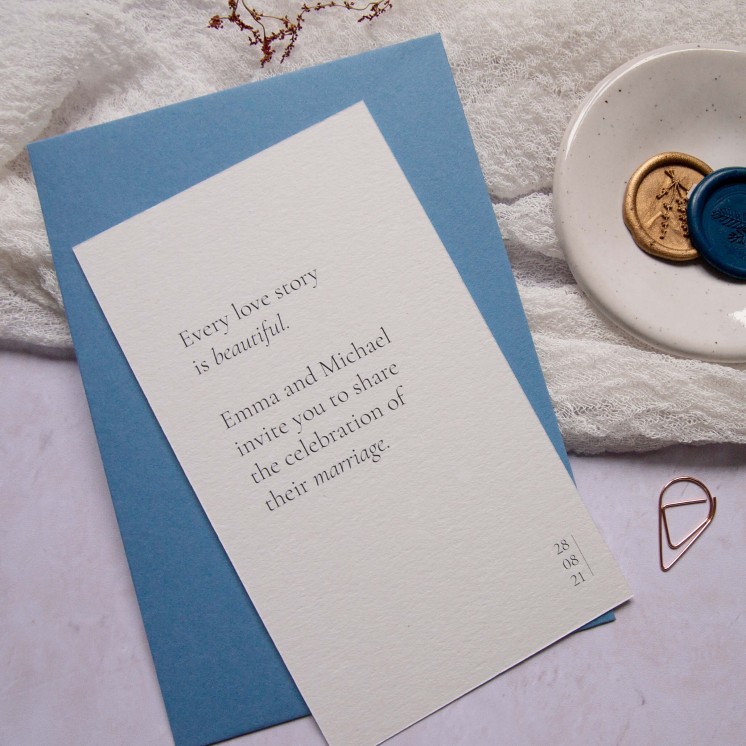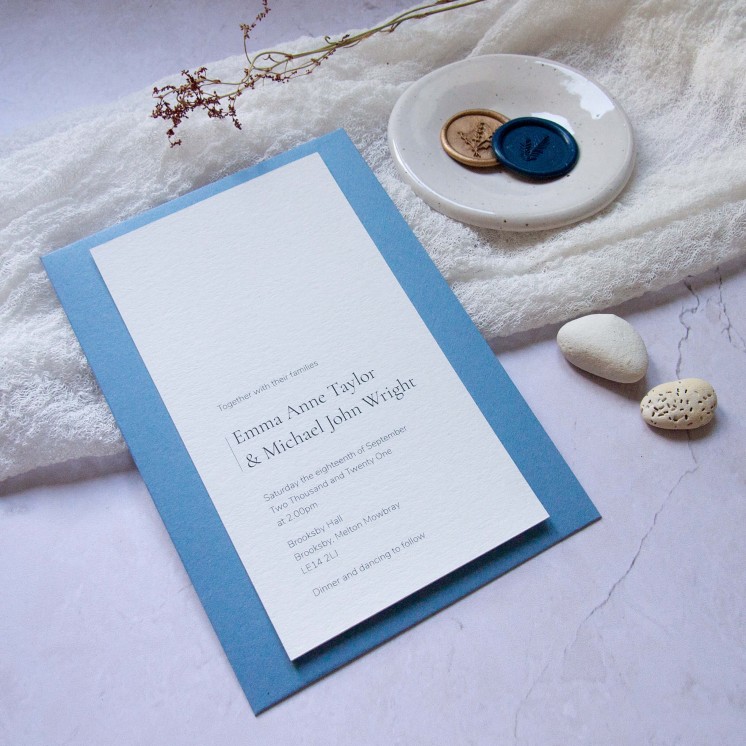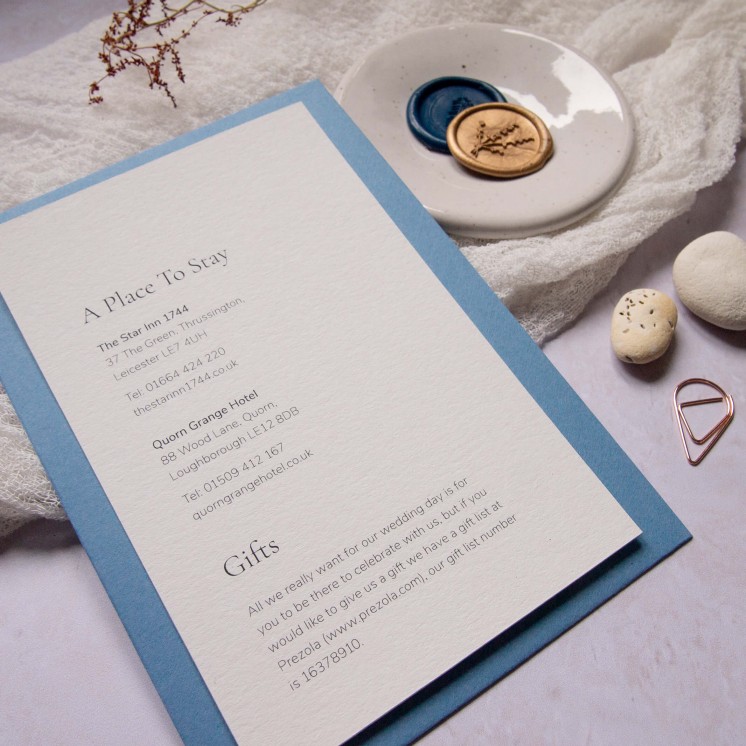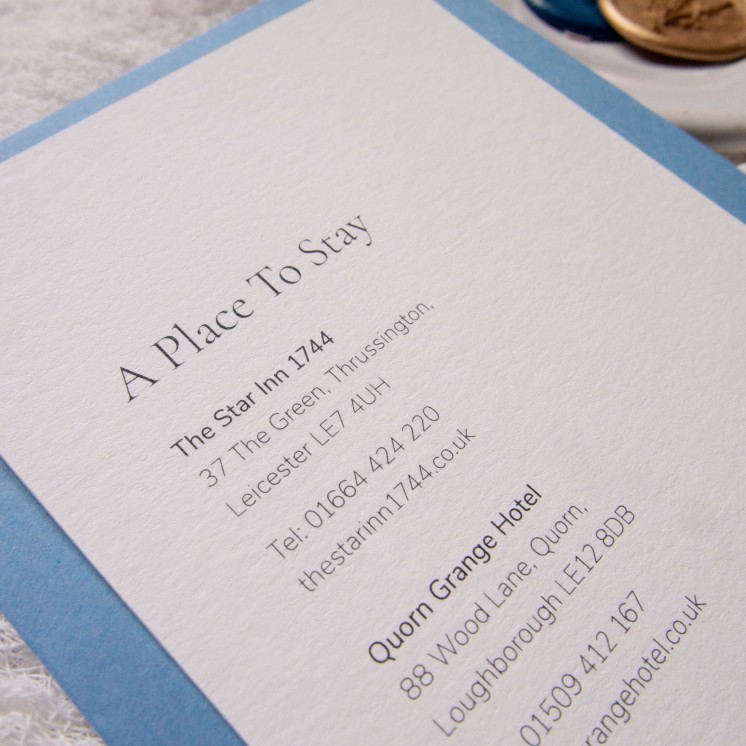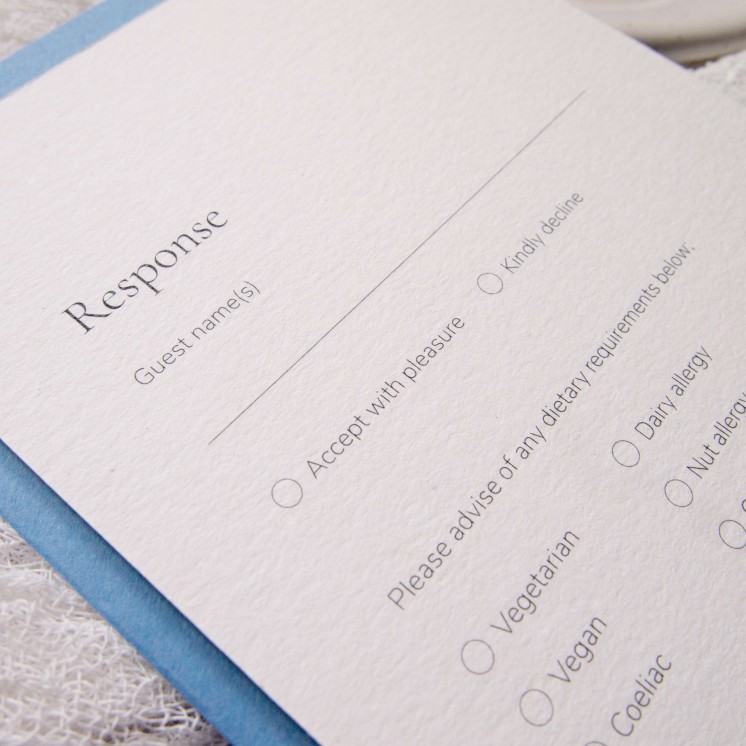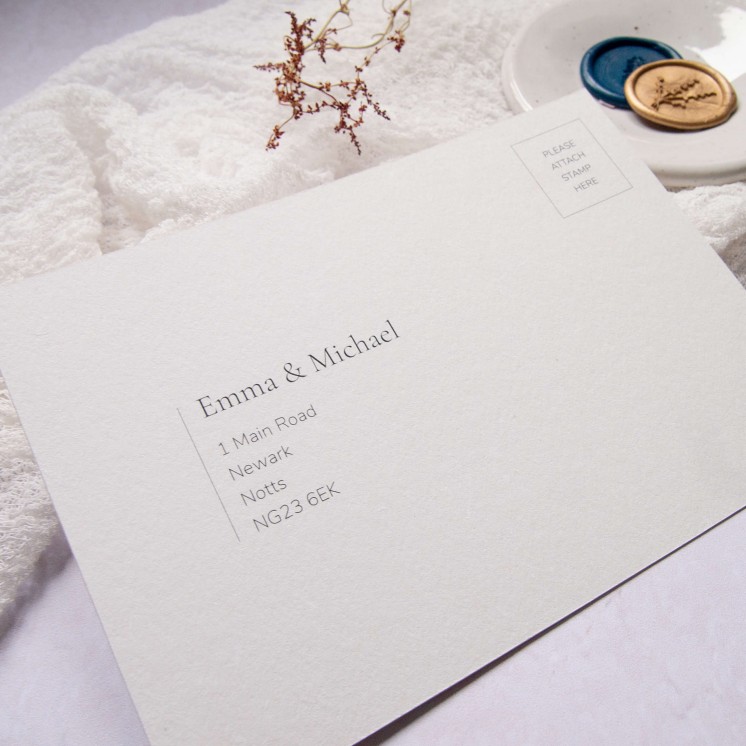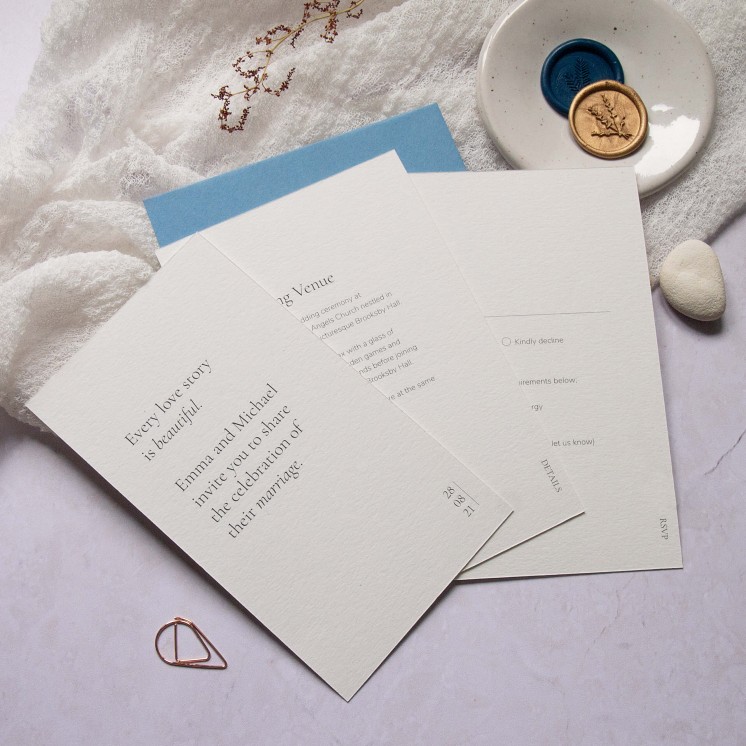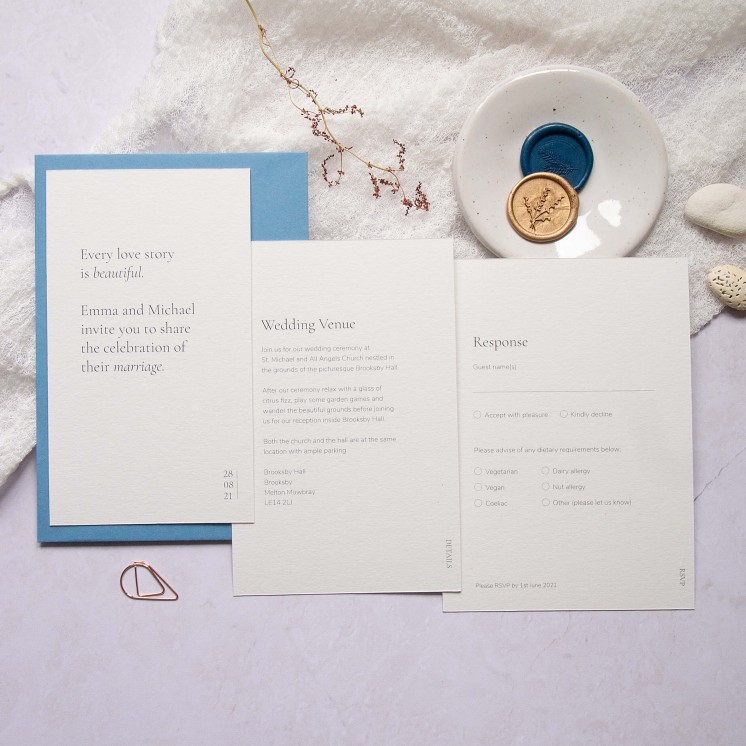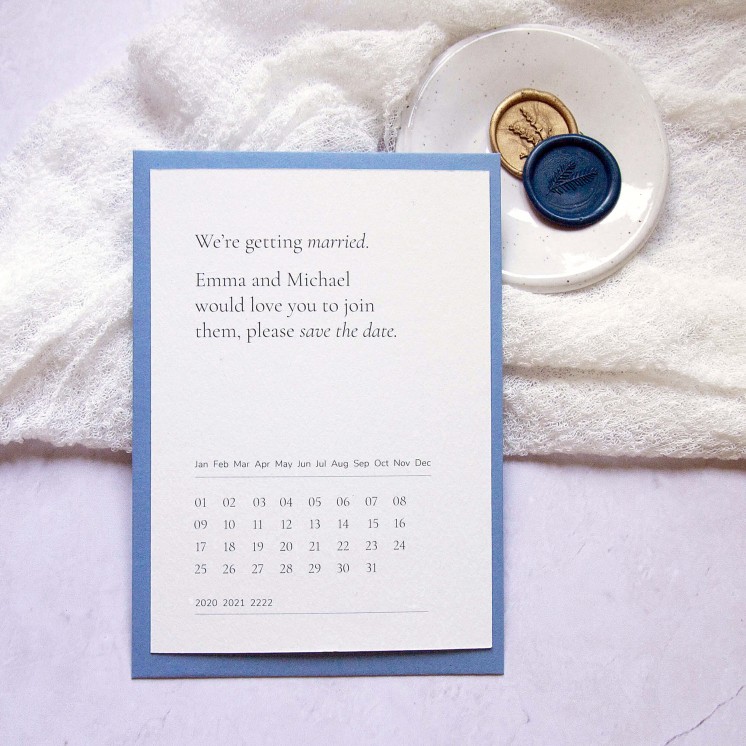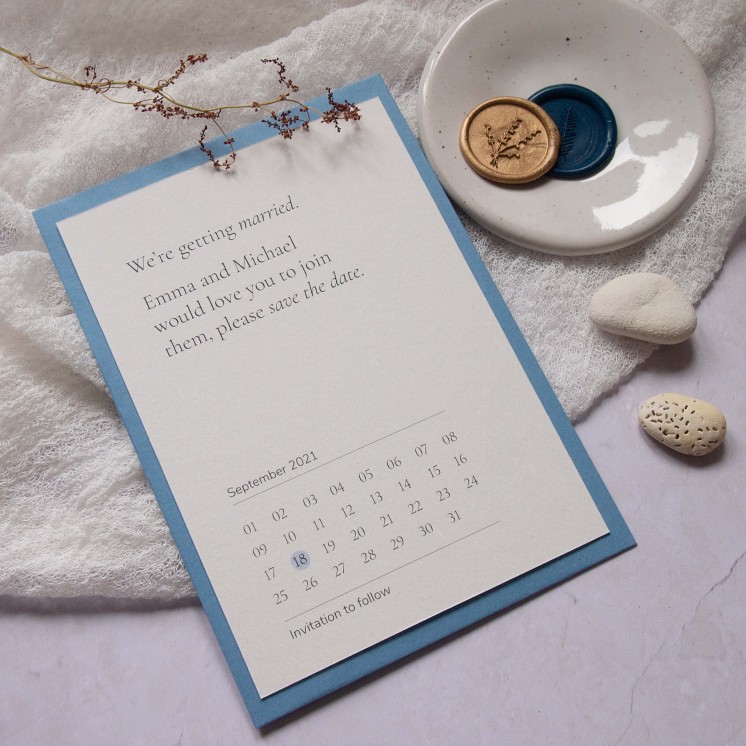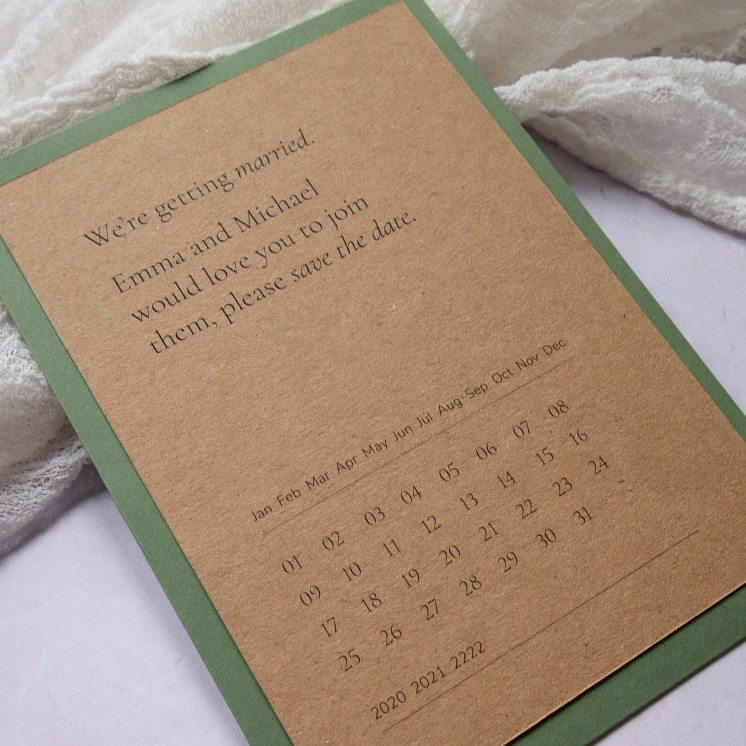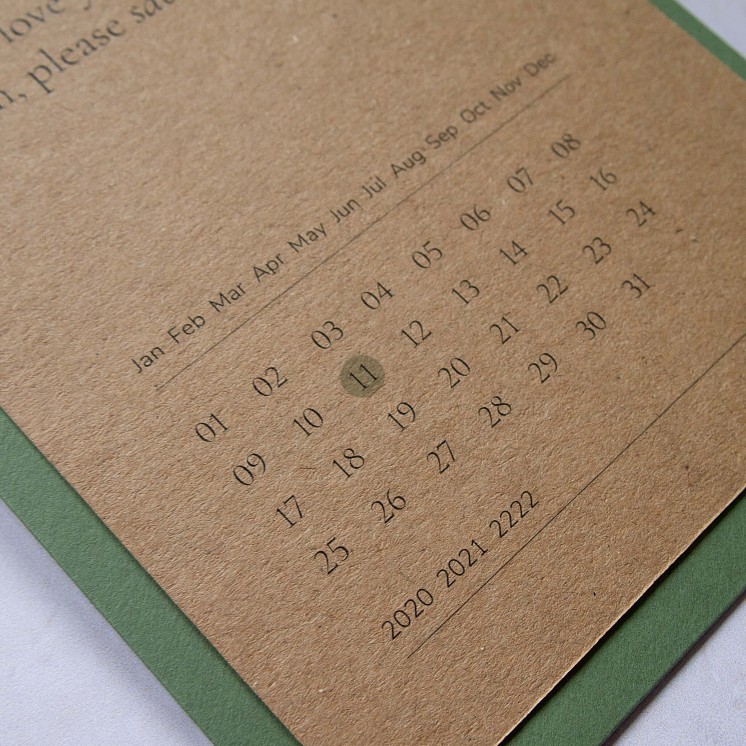 This simple wedding invitation is a sophisticated and tranquil stationery suite that draws inspiration from stepping stones across a river. Each gorgeous buttermilk card forms a love letter to your guests, and it's all bound together with a rose gold metal clasp. Let your guest return a love letter to you with a postcard style RSVP.
This simple wedding invitation is digitally printed onto a stunning 350gsm buttermilk canvas card with a subtle white fleck and a lightly hammered surface texture. Supplied with a heavyweight luxury envelope and a rose gold clasp. This is a double-sided design that works as a collection including an invitation, information card and rsvp postcard. Love letter collection is available in the following items:
from £3.50 each

A6 Save the date (single card)

from £3.50 each

A6 Invitation (inc envelope)

from £2.50 each

A6 Details card (optional Map £40.00)

from £2.00 each

A6 RSVP

from 50p each

Metalic Clasp

from £1.00 each

Assembly
view price guide On the Day items
All invitations and RSVP cards come with a luxury heavyweight envelope as standard. An optional map can be illustrated for an additional cost. Minimum order of 25 invitations.
Customisation Options
Colours of envelopes can be changed (an additional fee may be charged).
Choose your own wording.
Printed on FSC certified papers, made from 20% recycled, 15% cotton fibres. All paper items are fully recyclable. Please view our Environmental Policy for more information.
Semi-custom Design Process
Step 1
Click the link here to head over to my enquiry form. Simply fill out and give me some initial information about your wedding day and required stationery. This can include save the date, invitations and/or on the day stationery. For semi-custom house collects, please tell me which design you're interested in using the drop-down option. You can also note the customisations you're after and what sort of stationery you'll require. Don't worry if you don't know the answer to these yet – we'll have a chance to refine and have a chat before anything is set in stone (or printed on paper!).
Step 2
I'll send you a brief questionnaire to make sure I'm clear on the details for your wedding, including what type of items and quantities of stationery you require for your wedding. Once I've received your answers, I'll crunch those all-important numbers, and will send you a quote within 3-5 days.
Step 3
If you're happy to proceed, now's the time to sign your contract and pay a 50% deposit, which will secure your dates in my schedule. Please note, if your wedding is more than 8 months away, you can simply pay a £100 booking fee that enables you to reserve your dates in my diary and finalise your details when you are ready to start designing.
Step 4
Now it is time to gather all those important details and wording that you want to be printed on your stationery. After I have received all your wording, I'll put together your personalised stationery design, and will send you a pdf proof for your review. This is the perfect time to make tweaks, so check you're happy with every design detail, every word and every last punctuation mark.
Step 5
You'll receive a final pdf proof with any changes that were required for you to approve and give your final sign off. Then it's off to print for your beautiful stationery, at one of my carefully selected printers who value sustainability as much as I do.
Step 6
They've arrived! I'll check over everything to make sure the finishes and print quality are exactly as they should be, and I'll add any finishing touches that we've agreed on, and (if stated in your initial questionnaire) will assemble your invitations before packaging your stationery carefully and posting it to you. Time to get excited!
"I just want to say a massive thank you, they are absolutely beautiful! I could genuinely cry! They are so amazing you are fantastic! Thank you for your guidance and help. I could not have asked for anything better, they are literally perfect! 

I Love them so much, thank you again! "