Love Letters Save The Date – Choose Your Own Date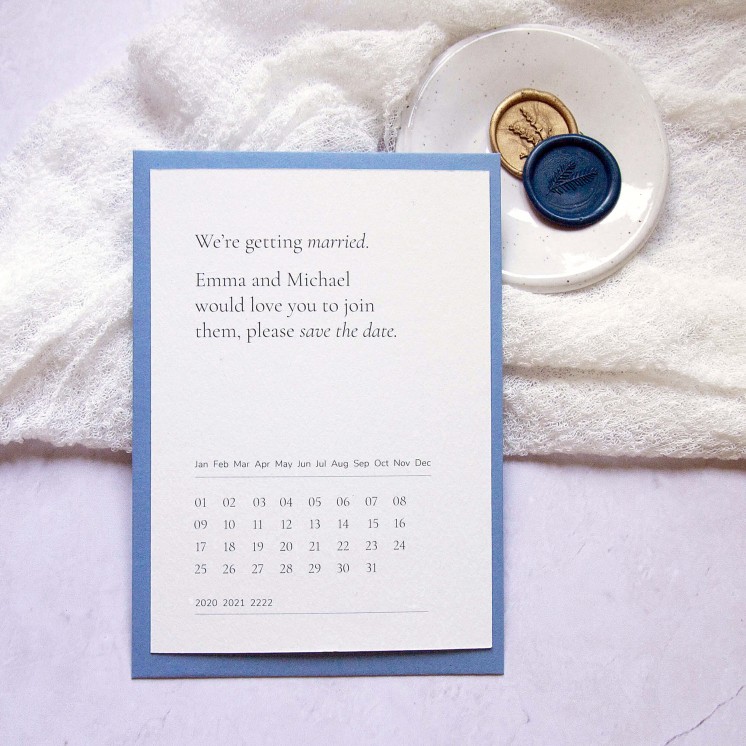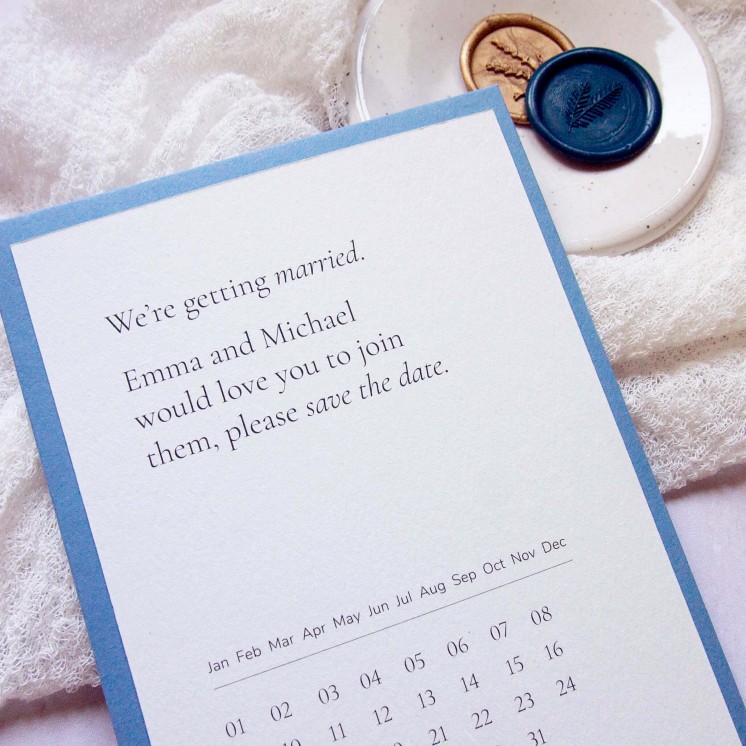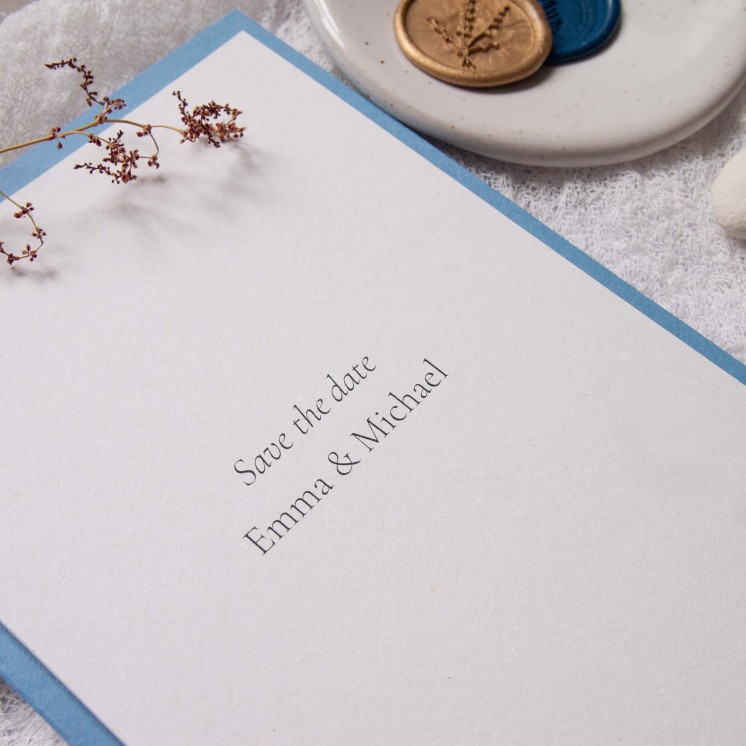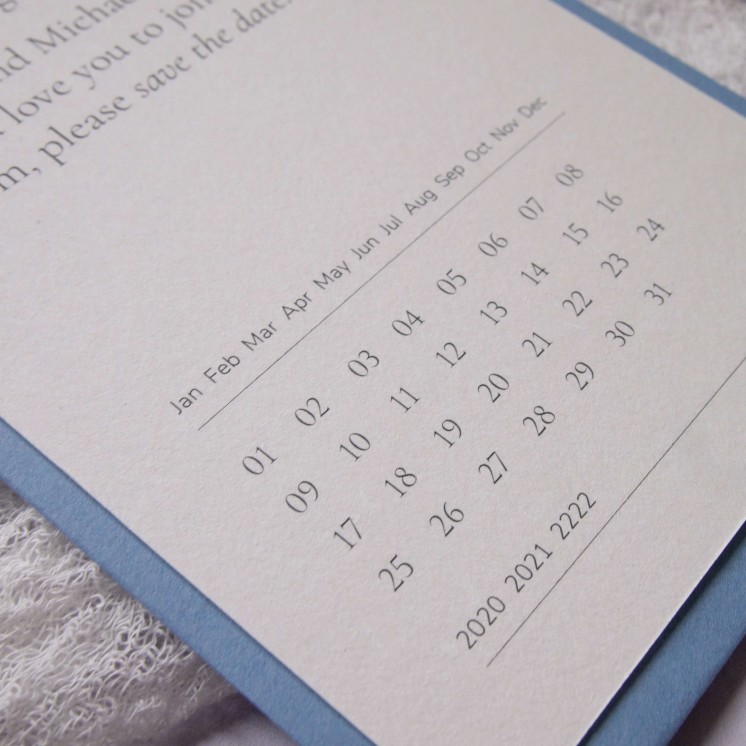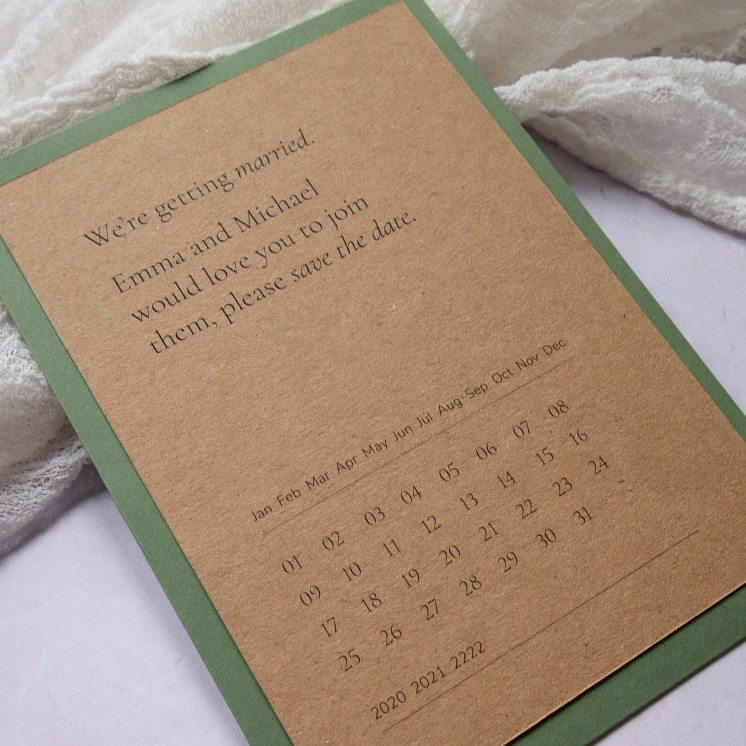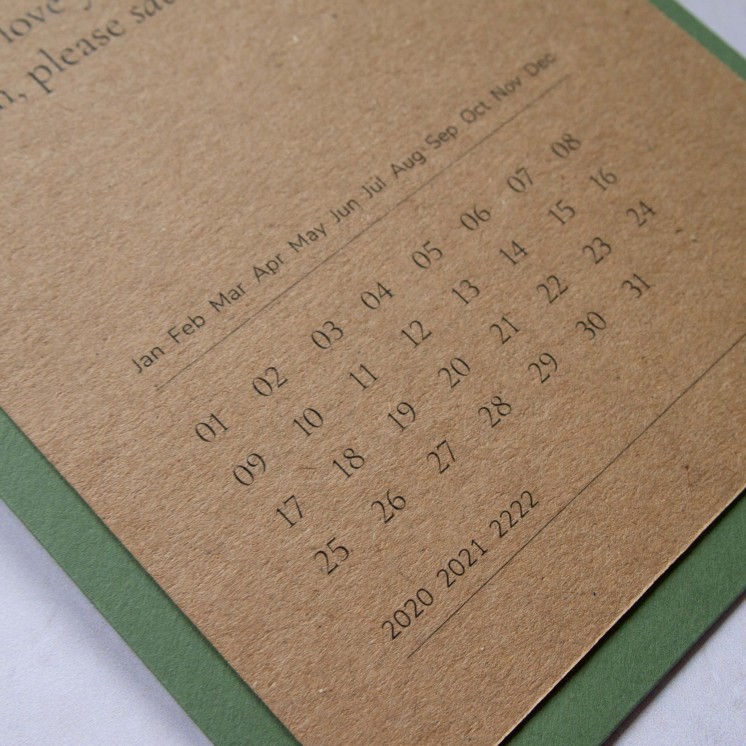 Perfect Save the Date for when you are unsure of the exact date of your upcoming wedding. This easy to edit Save the Date Send card, can be lovely circled to by your own hand, giving that extra special personal touch when inviting your loved ones to reserve your wedding date. Choose from a soft 100% recycled buttermilk card with natural fleck or a 50% recycled smooth rustic kraft card for this minimalist and elegant design. Colours and envelopes can be customised to coordinate with your wedding and theme.
This design does not have your wedding date printed on your Save the Date card. You are able to select and mark on your own date at our own leisure at home. This is your chance to make every card you send out personalised by you, circle it, stamp it, paint it, the world is your oyster on how you highlight your date. This Save the Date is ideal if your dates aren't finalised yet or it may have to move, simply have these cards pre-printed ready to send out to friends and family when your date is booked.
Choose between a stunning 350gsm buttermilk canvas card with a subtle white fleck with a lightly hammered surface texture or a rich kraft full of character. Supplied with a heavyweight luxury envelope. This is a double-sided digitally printed design.
A6 Save the date – Date editable by hand
Luxury envelope
Paper choices;
Natural Fleck card that is FSC certified and made from 100% post-consumer waste.
Kraft Smooth card that is 50% post-consumer waste fibre, Kraft paper is FSC certified, carbon-neutral, and produced with wind power.
All paper items are fully recyclable. Please view our Environmental Policy for more information.
Additional items available in this collection;
A6 Day invitation (inc envelope)
A6 Evening invitation (inc envelope)
A6 Information card (optional map +£20)
A7 RSVP (inc envelope)
Bound with bellyband
On the day items
Please note on order form your stock choice.
FREE E-SAVE THE DATE
If you have to face any unexpected changes, don't panic I can supply you with a new digital invitation to email to your guests.
Wedding Investment £87.50 +
(Based on a minimum quantity of 25, see price guide for more details)
Standard Love Letters Save the Date includes
A6 Save the date – Date editable by hand
Luxury envelope
Additional Love Letters products