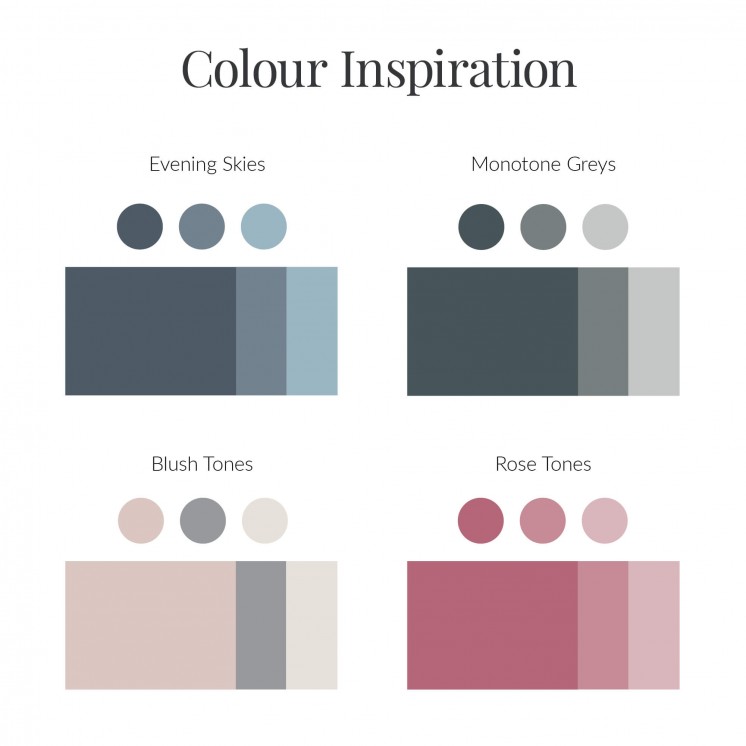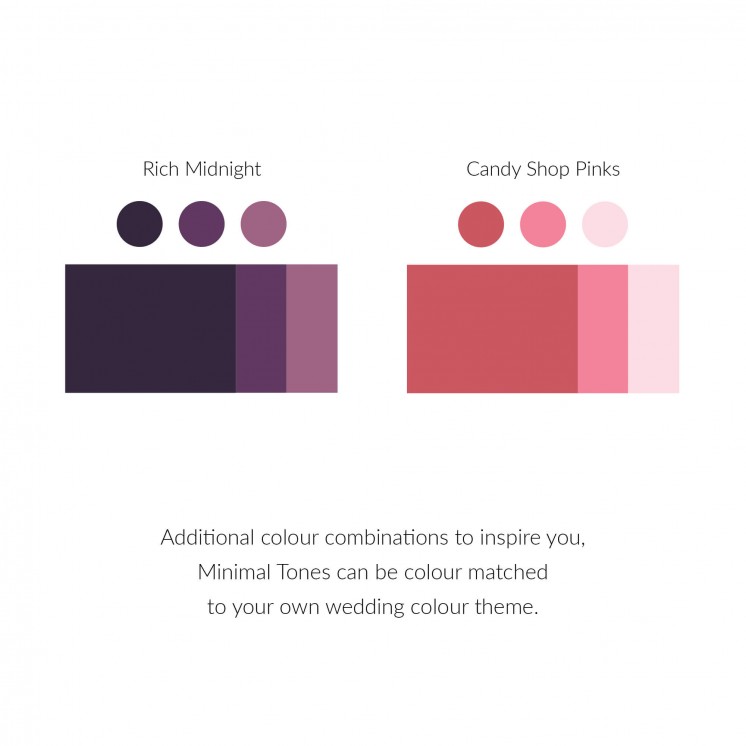 A simple Scandinavian styled wedding invitation. Elegant initial emblem set on a stepping stone rainbow of tonal colour. Held together with a beautiful rose gold clip. All colours on this stationery collection can be tailored to your own wedding theme, imagine soft dusty pinks, subtle autumnal tones let your imagination run wild.
Digitally printed onto 300gsm luxurious Italian fine paper with a lightly hammered surface texture, this is a double-sided design and available in the following items;
Save the date (single card)
Day invitation
Evening invitation
Information card (with an additional option of a map)
Postcard RSVP (can be designed with envelope return if preferred)
Bound with rose gold teardrop clip
All invitations and RSVP cards come with a kraft envelope as standard. If you would prefer a different envelope colour please let me know (this may occur an additional cost).
Paper used is FSC certified and made with environmentally friendly ECF pulp. All paper items are fully recyclable and the clip is reusable.
Matching On-the-Day stationery also available for your wedding day.
Sample will not be personalised.
UK postage included in cost.
DIGITAL PRINT
Printed onto 300gsm recyclable card
Minimum order quantity – 30
£2.50 each A6 Save the date with kraft envelope
£3.00 each A6 Day invite with kraft envelope
£3.00 each A6 Evening invite with kraft envelope
£2.00 each A6 Information card
£2.00 each A6 Postcard RSVP
RECOMMENDED
Assembled Invitation Bundle £8.50 each
(Includes day or evening invitation,
information card, RSVP, clip and envelopes)
EXTRAS
Personalised wording FREE
Bespoke map for venue &/or reception £25.00
Alternative envelopes POA
Assembly per invitation £2 each
Envelope stickers £1 each
ADDITIONAL DESIGN CHANGES
Stationery collection colour adjustment £18
Semi-Custom design POA
ON THE DAY ITEMS
On request all on the day items are available including table plan, place names, order of service, menu etc.
Please contact us for more information and prices.