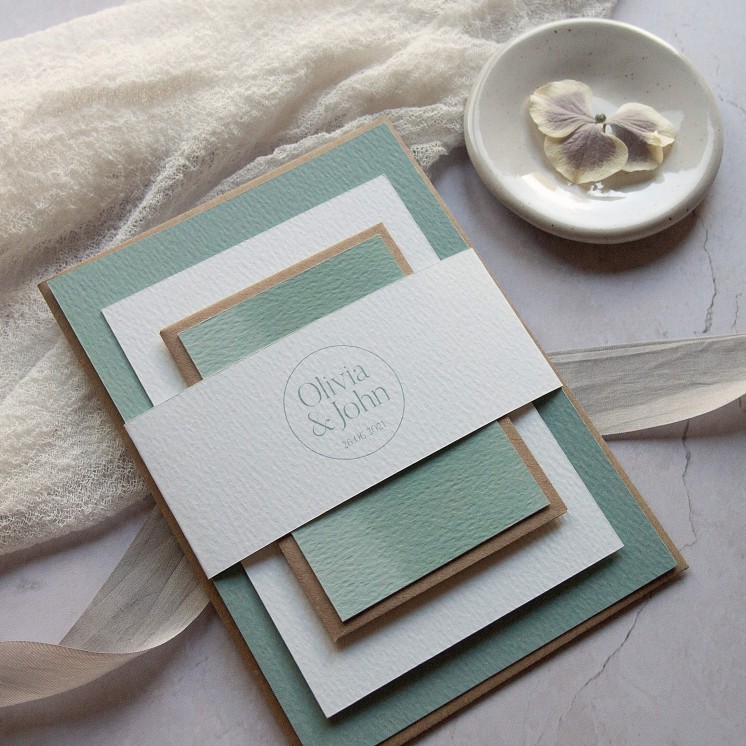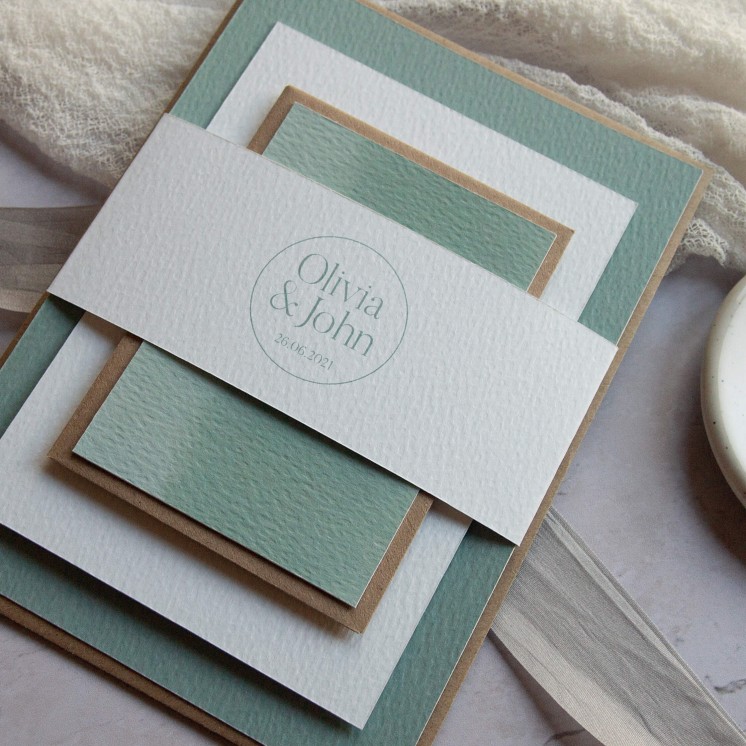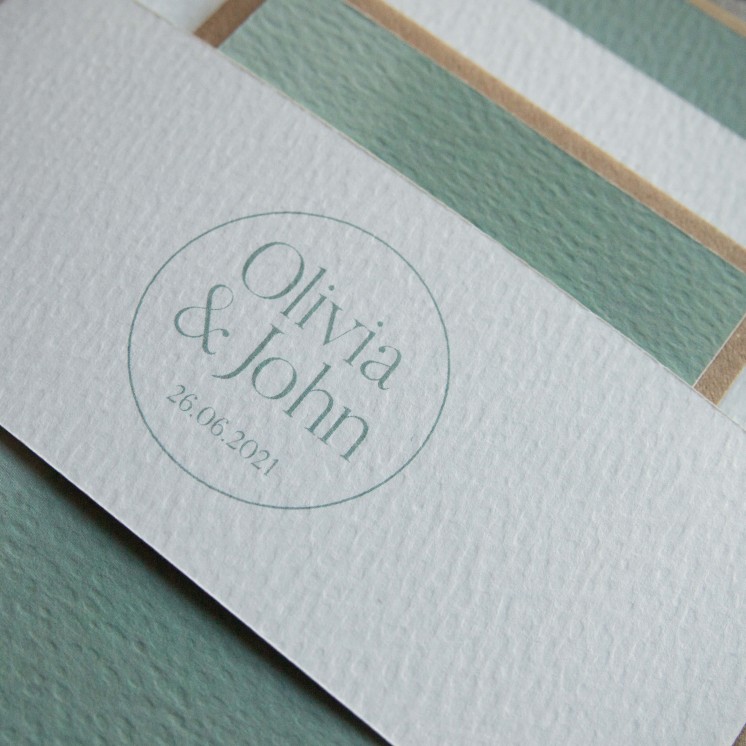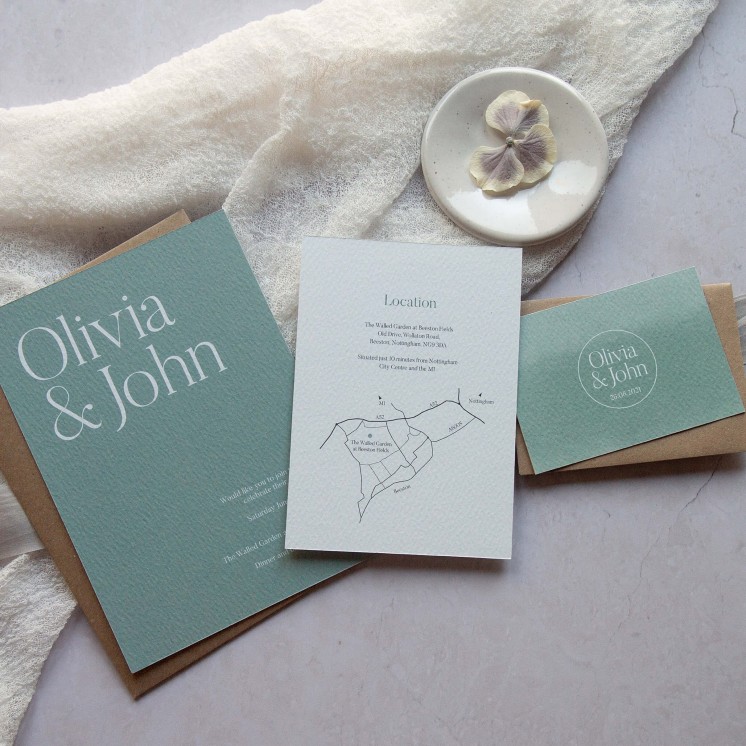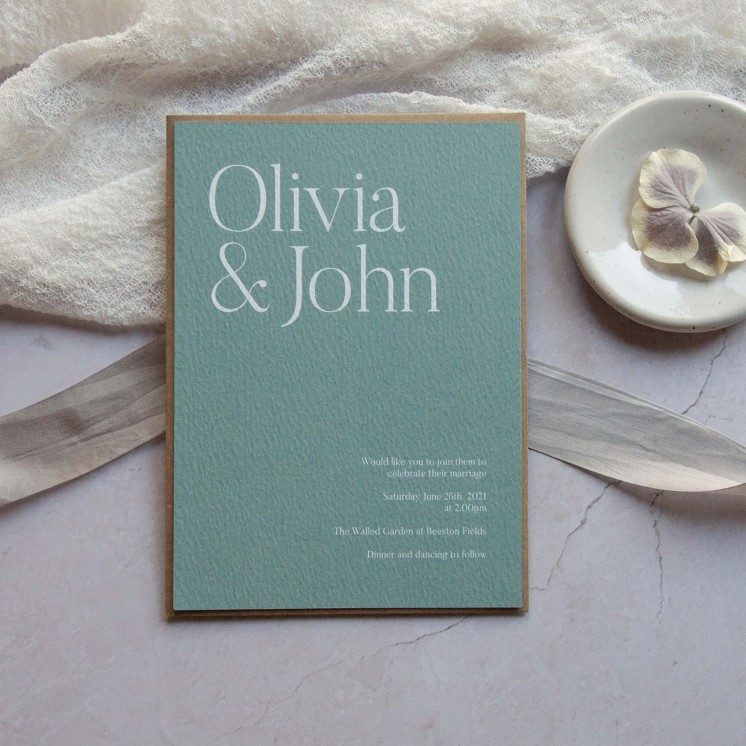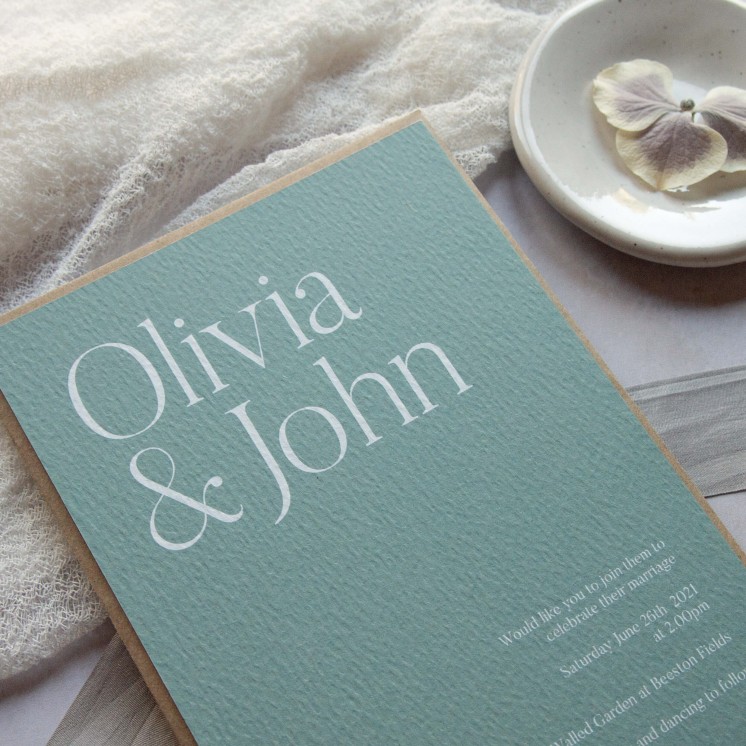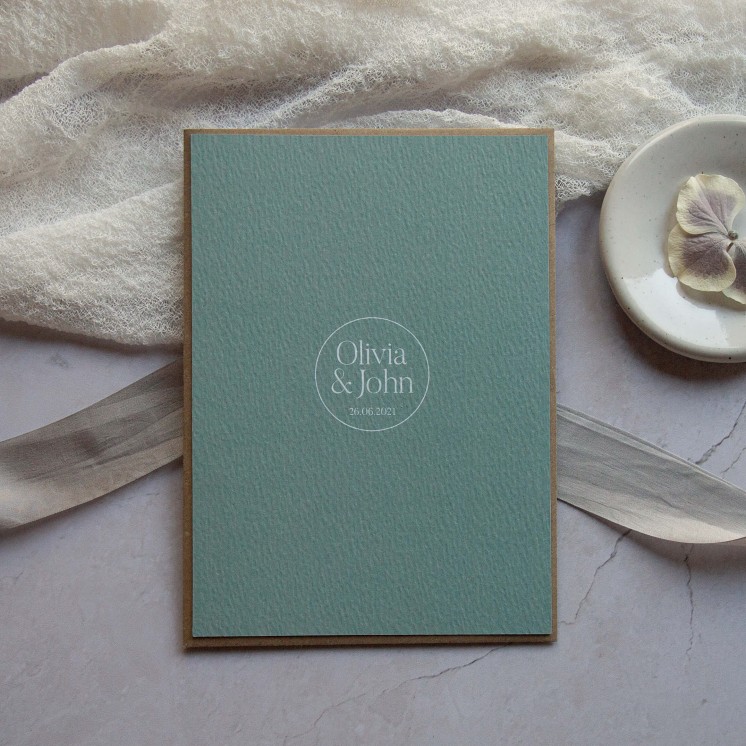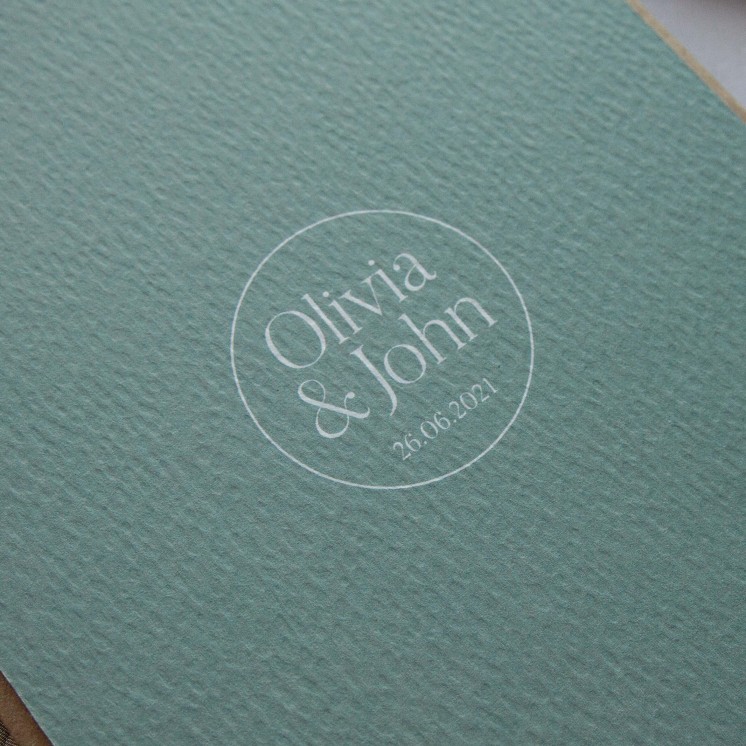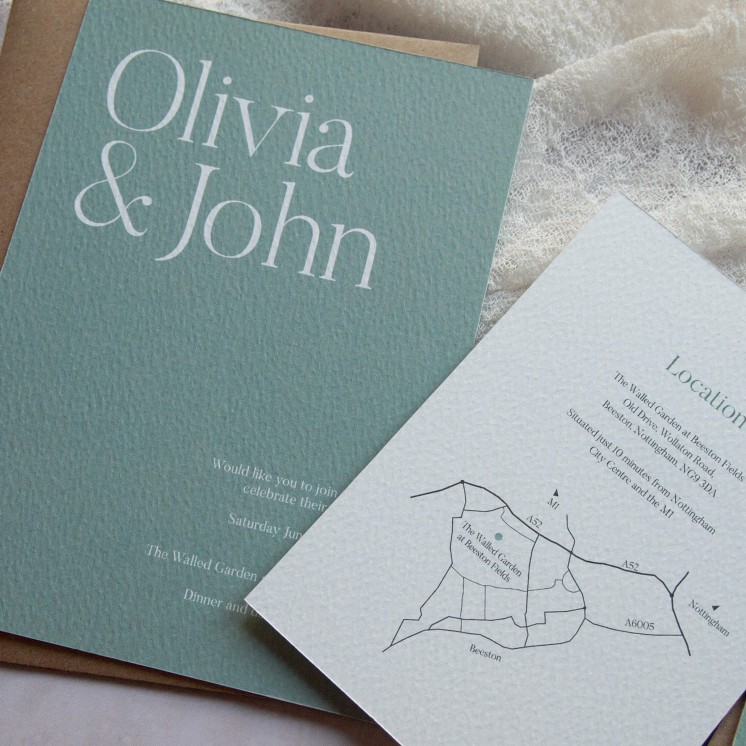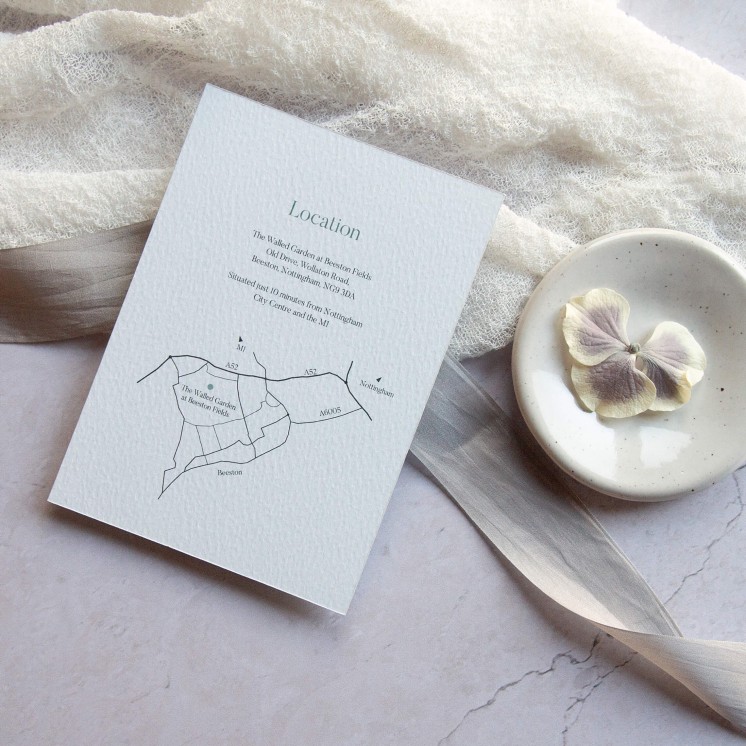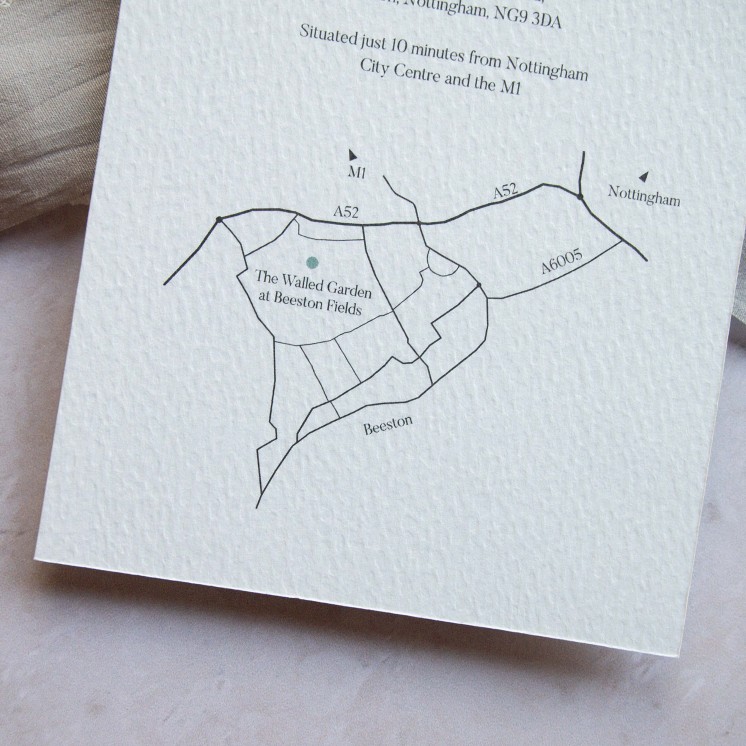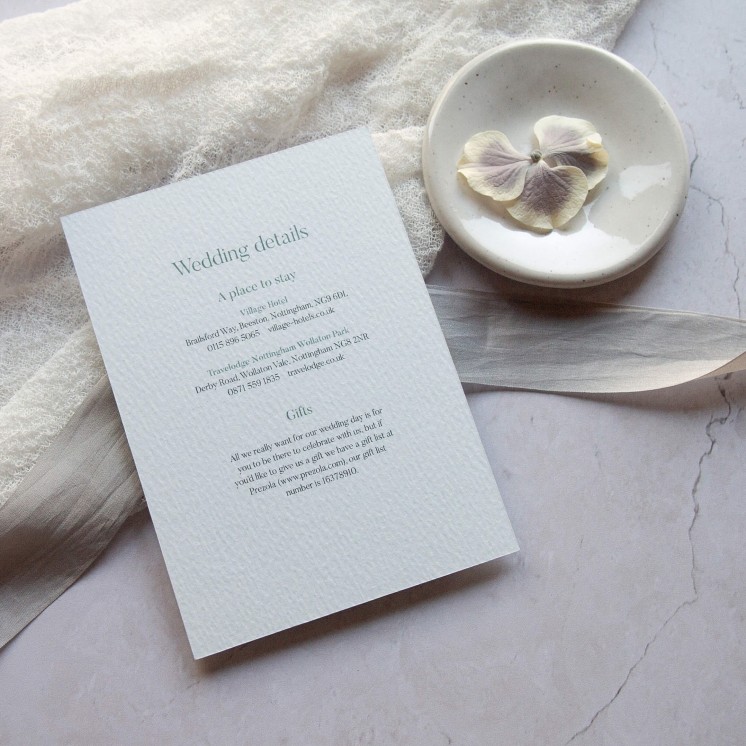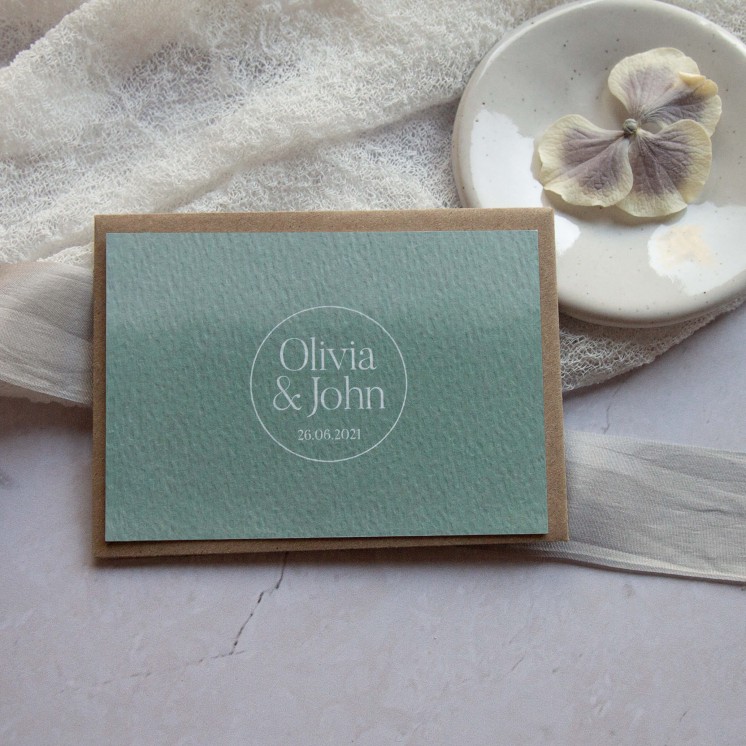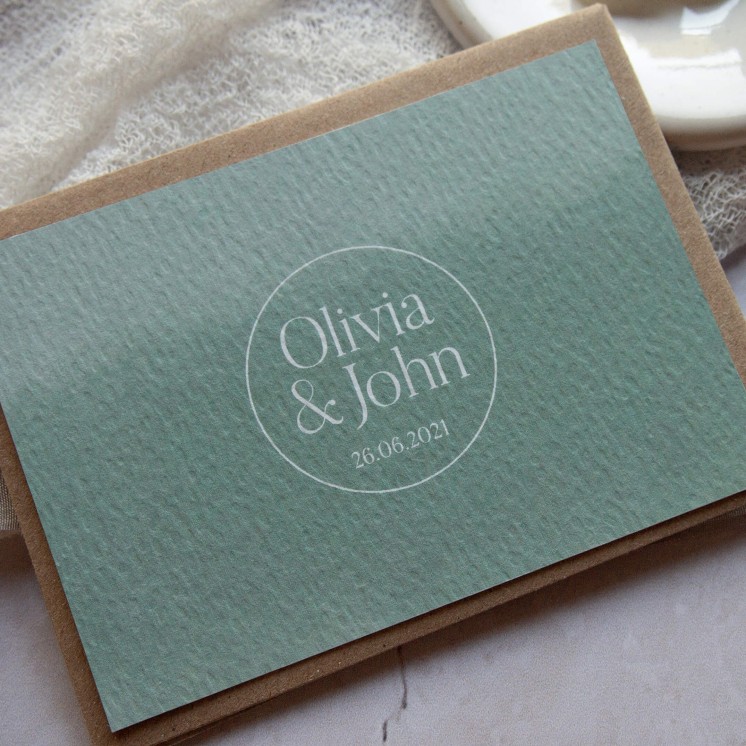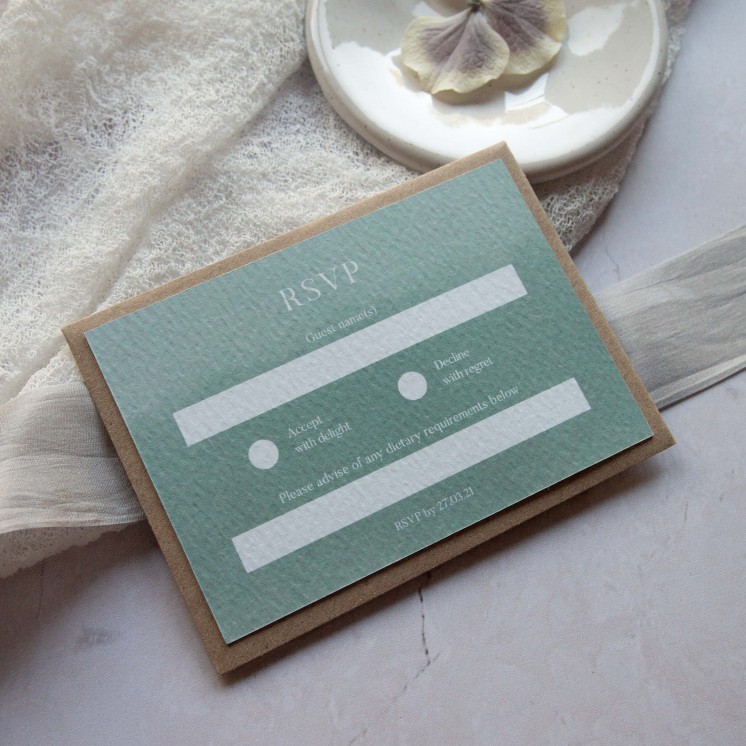 There is beauty in simplicity. Elegant and effortless, clean in design with an accent of colour and touch of watercolour wash. Perfect for a contemporary or traditional wedding. This wedding stationery collection can be tailored to your own colour scheme to give you that extra personal touch.
Digitally printed onto 300gsm luxurious Italian fine paper with a lightly hammered surface texture, this is a double-sided design and available in the following items;
A6 Save the date (single card)
5 x 7″ Day invitation (including envelope)
5 x 7″ Evening invitation (inc envelope)
A6 Information card (optional map +£25)
A7 RSVP (including envelope)
Bound with bellyband
All invitations and RSVP cards come with a kraft envelope as standard. If you would prefer a different envelope colour please let me know (this may occur an additional cost).
Printed on FSC certified papers and made with environmentally friendly ECF pulp. All paper items are fully recyclable. Please view our Environmental Policy for more information.
Wedding Investment £193.75 +
(Based on a minimum quantity of 25, see price guide for more details)
Standard Simplicity includes
5 x 7″ Invitation (including envelope)
A6 Information card
A7 RSVP (including envelope)
Bellyband