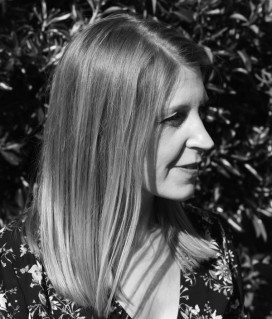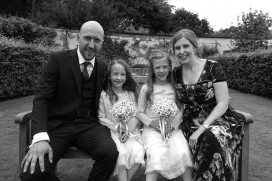 "I've always loved wedding stationery, the way it feels, the emotions it evokes, the excitement and anticipation it brings for the big day."
I am the designer and maker behind Ellie and Liv. For as long as I can remember I've had a passion for design, typography, patterns, and colour. I've always loved wedding stationery, the way it feels, the emotions it evokes, the excitement and anticipation it brings for the big day. Designing for such a special and personal occasion is a privilege and I enjoy every minute of working with a couple helping them to create the wedding day of their dreams.
My creative career originally started in graphic design. With over 20 years of experience, I'm proud to have worked with some familiar household names alongside smaller boutique businesses across the UK. If you are interested in working with me in this capacity please get in touch.
Passionate About Wedding Stationery Design
Ellie and Liv was born in 2013 when I was asked to design wedding stationery for friends and family. This soon lead to selling wedding invitations worldwide and featuring in Vogue.
I love nothing more than to gather inspiration from simplistic Scandinavian aesthetics, nature, and strong typography to create contemporary, clean designs. I've have many sketchpads and notebooks dotted around the house filled with my musings and doodles.
Along with design, I am passionate about creating environmentally-friendly wedding stationery. All the paper and card used at Ellie and Liv has been hand-selected for its environmental credentials, is easily recyclable with reusable elements. I'm always on the lookout for new materials and printing techniques, that are not only kind on the environment, but still beautifully luxurious.
My Creative Motivation
When I'm not in my rural studio set in a quiet Nottinghamshire village, you will find me hanging out with my beautiful twin daughters and my husband, a fellow designer. We are a creative family who loves nothing more than getting outside, taking walks, visiting stately homes (I'm obsessed), galleries, and travelling.
I'm so grateful to share my designs with so many lovely couples and I look forward to the many weddings ahead. In order to offer couples the highest quality and service, I take a limited number of bookings per month. So please get in touch now to check my availability and view my shop for samples of my wedding stationery collections.
My favourite symbol is an ampersand, it can be found in many of my designs and all over our house in various forms, even on some of my clothes.
I met my husband on a flight of stairs in a building where we both worked at different creative agencies, we said hello every morning. It was 4 years before we finally went on our first date!
Every room in our house has a bookshelf. We own so many books, (especially design ones) when we relocated house we transported over 30 boxes of books. I'm not sure the removal guys ever forgave us.